Travel Advice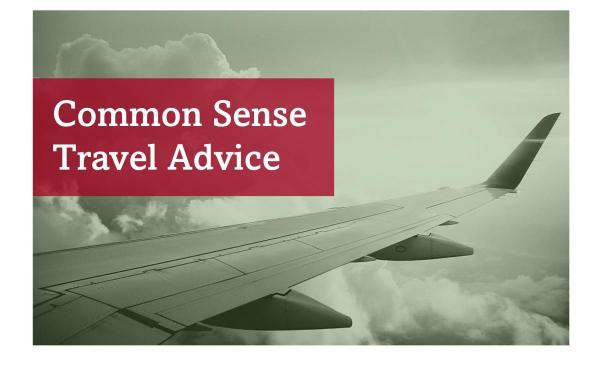 Our travel section includes all sorts of advice - covering the most common eventualities when travel plans go wrong. This includes general travel advice - such as help with Cancelled Flights, Lost Baggage, Hotel Bookings and Car Rental - to what you should do if the airline you've booked with goes bust. Click on the various section titles to read more. 
---
A Note on Traveling within the EU
Even after the UK's departure from the European Union, UK Consumers who travel anywhere within the EU's borders, remain protected by a comprehensive series of EU Directives and Regulations, covering a wide range of travel topics. These provide protection to passengers if something goes wrong but also detail the obligations of the operators.
The most common of these is EC Regulation 261/2004 - Air Passenger Rights Regulations which provides passengers with the right to a refund or rebooking, and in some cases, compensation, where their flight is delayed, cancelled or they are denied boarding due to overbooking. See our information page, to see whether the regulation applies to your flight and what steps to take to resolve the situation. Other significant consumer protection legislation for travelers within the EU includes the Package Travel Directive, Ferry Travel Regulations 1177/2010, Rail Passenger Rights Regulations 1371/2007, Bus and Coach Passenger Regulations 181/2011 and other ancillary matters.
The UK International Consumer Centre can provide free advice and assistance in cases where an issue has occurred with travel that has been arranged with a business located within the EU, Iceland or Norway.